Prescott ‑ Prescott Valley ‑ Cottonwood ‑ Scottsdale
Tighten Loose Skin Without Surgery
Thread lifts a are a non-invasive treatment to improve the look of loose and sagging skin. Thread lifts are essentially sutures that are fully absorbed by the body over four to six months, stimulating collagen production without any scarring. This results in a natural improvement with no pain or surgery.
During the treatment, a preloaded needle is inserted into the skin. The thread is left beneath the skin when the needle is removed. Your skin gently reacts to the threads and begins repairing itself around the suture. The threads can be expertly placed to stimulate collagen in areas of volume loss or fill a fold, and also can be placed to pull and tighten the skin of the neck or jowls.
Threads are a quick and easy way to get immediate results with long-term benefits. Threads can be used on their own or can be a great enhancement to fillers and BOTOX®.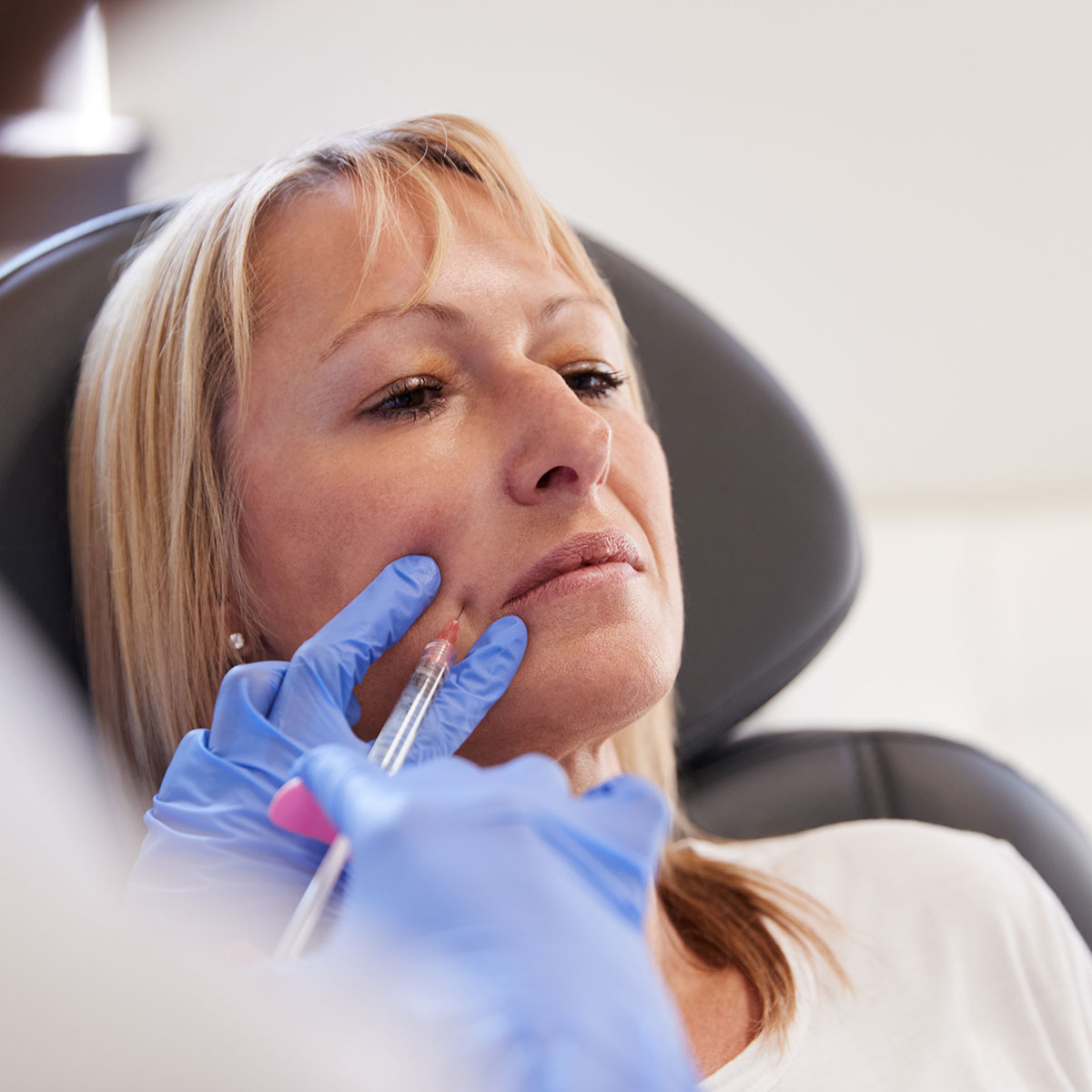 "Thank you for the expert care and treatment I received in the Prescott clinic. I will recommend you to all my friends."
- Sam S., Prescott, AZ
"Just wanted to let you know that we had a wonderful experience with your practice!"
- Susan M., Prescott Valley, AZ
"I'm so glad I found your dermatology practice and will continue to use and recommend you."
- Lindsey Y., Cottonwood, AZ
How Do Thread Lifts Work?
Your skin gently reacts to the inserted threads. PDO is fully absorbable, but that doesn't mean your skin won't react to it. During the four to six months needed to fully absorb the PDO suture, your skin is also repairing itself around it by forming new collagen.
How Long Do Results Last?
While the sutures absorb over four to six months, the collagen that is created in its place is lasting. The lifting effect of the does subside over time (usually a period of six to nine months), but then new threads can be inserted.
Am I Good Candidate for PRF?
If you want to improve your facial contours or tighten loose skin, you may be a good candidate for a thread lift. This treatment is not appropriate for patients with suture allergies or those who have very loose skin or deep-set wrinkles, as the results are not as predictable or lasting. The appropriateness of this—or any treatment—can be determined at an initial consultation.